College Admissions and Scholarship Essay Boot Camp for Jack & Jill of America, Inc. Students
Description
What is it?
A six-week custom-designed program to help rising high school seniors with college admissions essays and scholarship essays
What's included?
• Four-week webinar covering the principles of writing scholarship and college admissions essays
• Two weeks of one-to-one personalized essay coaching
• The Expanding College Opportunity Book (Workbook sold separately)
• TheSecretToWriting.com T-shirt
When is it?
February 6, 2022 – March 13, 2022
February 6, 2022 – February 27, 2022; One-hour webinar meeting each Sunday (4 meetings) from 3:30 p.m – 4:30 p.m. CST
February 28, 2022 – March 13, 2022; Consultations with each participant via phone, video conference, or email in order to fine-tune each essay
What are the benefits?
Students will conclude the program with three ready-to-submit essays
Plus,
• Improved writing skills
• Greater self-confidence
• Less stress associated with the college application and scholarship process
Cost
$600
A two-payment option is also available:
$300 deposit due by December 10, 2021
$300 balance due by January 10, 2022. All fees need to be paid by this date.
Late registration fee is $750 after January 10, 2022. AS OF JANUARY 31, 2022, WE HAVE WAIVED THE LATE FEE. DON'T WAIT. REGISTER TODAY! WE HAVE LIMITED AVAILABILITY.
*** BONUS OFFER *** 
Looking for College Counseling? In addition to the College Admissions and Scholarship essay Boot Camp, we are offering Jack & Jill families a 20% discount on our Group 3 College Counseling Package. You pay $4,500, a $1,250 savings OFF the regular price of $5,750 on the Group 3 College Counseling package.
You'll get:
Student goals identification and alignment with college options
Parent and student goals identification and alignment
Creation of an application timeline and completion schedule
Transcript, community service, and extracurricular activity review
Standardized Test (SAT/ACT) review and scheduling plan
Application recommender review and assessment
Review and assessment of your prospective college list
Preparation of a student résumé
A review of up to five college admissions or scholarship essays (the essay review is inclusive of the essays written by the student during the January Jack & Jill program)
Editing and proofreading support of your admission and scholarship applications prior to submission
The college counseling service period is from January 9, 2021 – November 30, 2022
One-time, two-payment, or three-payment plans are available.
Email stanlemons2@thesecrettowriting.com or call 404.869.1290 to register for the college counseling package.
Testimonials
Want to hear what past customers have to say about our essay services? CLICK HERE.
Download Brochure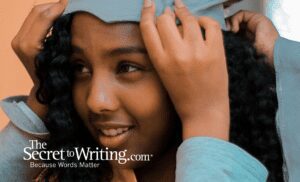 Cancellation & Refund Policy
We reserve the right to cancel courses due to insufficient enrollment. In the event a course is cancelled, please allow 4-6 weeks from the scheduled date of the course to receive a refund. We also reserve the right to require the withdrawal of any participant whose conduct is unsatisfactory or who appears unlikely to benefit from the program. If the directors of the program make this decision, a refund will be given for the remaining portion of class fees. We reserve the right to make staffing, schedule, or location changes as may be necessary.
If you wish to cancel your registration 15 days or more before the course, you will receive a complete refund, minus a $100 processing fee per cancelled ticket. Please allow 4-6 weeks after the conclusion of the scheduled class to receive your refund. No refunds will be issued to any registration cancelled 14 days or less before the event.
Ethics Statement
We do not write college admissions or scholarship essays for the student. Students do the work. Know that admissions officers are skilled readers of admissions and scholarship essays, and can easily detect an essay that has been written by a parent or a professional writer. Our intent is to help students think about and communicate their story in writing. We also aim to help students with foundational writing skills. While we cannot guarantee that a student will be admitted to a particular college, we can say that our services are time-tested and provide added-value to the development of a student's writing skills.
Questions
Call 404.869.1290 or email stanlemons2@thesecrettowriting.com