Welcome! We're thrilled you're here.
We are a writing services company

We help people communicate through writing
Tutoring assistance on writing assignments

Coaching on admissions applications

Editing support on written documents

Classes to improve your writing and study skills
7 Reasons Why
Writing Skills Are Important
According to a Geiser and Studley (2001) study, writing is a core skill required in high school and college classes ranging from language arts to the sciences. A student's ability to write and, in particular, to compose an extended text, is one of the best predictors of success in course work during the first year of college.

Students who develop their writing skills in middle school and high school perform better in the classroom and on standardized tests, such as the SAT and ACT.

Writing is a valued skill in the workplace. Most professionals spend more than 50% of their time communicating in some written fashion, such as through emails, presentations, speeches, or memorandums.

Writing communicates your thought processes, professionalism, and credibility. Your ability to communicate effectively and clearly in writing is critical to your success in high school, college, and the workplace.
Employees who receive training on writing perform better on the job and are more loyal to an organization. Costly mistakes and missed opportunities decrease. Employee retention and productivity increase.

A highly trained workforce with an ability to communicate orally and in writing improves operational efficiency, creates a competitive advantage, and increases both financial and non-financial returns.

In today's highly connected, technological world, writing continues to be an increasingly important lifelong skill, enabling individuals to communicate and build relationships with people around the world.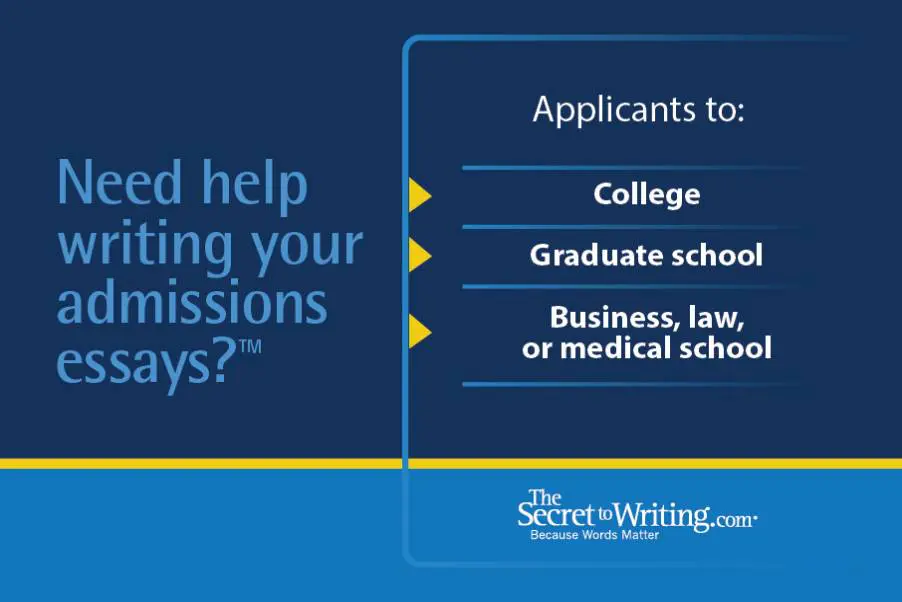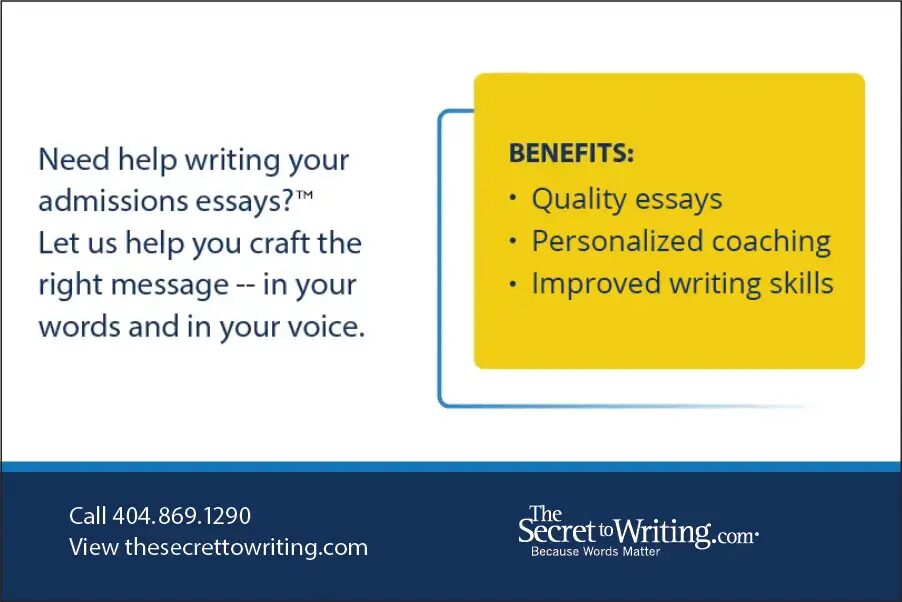 Spring Sale 10% OFF
2022-2023 application cycle
Upcoming Classes and Events
Early-bird registration rates may apply
I attended the Texas Southern University (TSU) homecoming this past weekend, and what a homecoming it was. Homecoming weekend for me started with a visit to TSU's Library Learning Center. The place is fabulous. Actually, it's breath-taking. The library could almost double as a museum, if not a work of architectural genius. I was transformed.…
People have different ideas about the definition of study skills. Some people describe study skills as: how you structure your time, the approach you take when reading a book, or the way in which you take notes. Other people describe study skills by stating what may sound like a big picture idea: to improve your…
Has your high school senior or junior started to write his or her college admissions essays? Regardless, here are three tips your student should keep in mind when writing the essays. 1. Think College admissions essays create an opportunity for admissions officers to get to know your student. Students are able to tell their story.…
Chat with an Author Speaker Series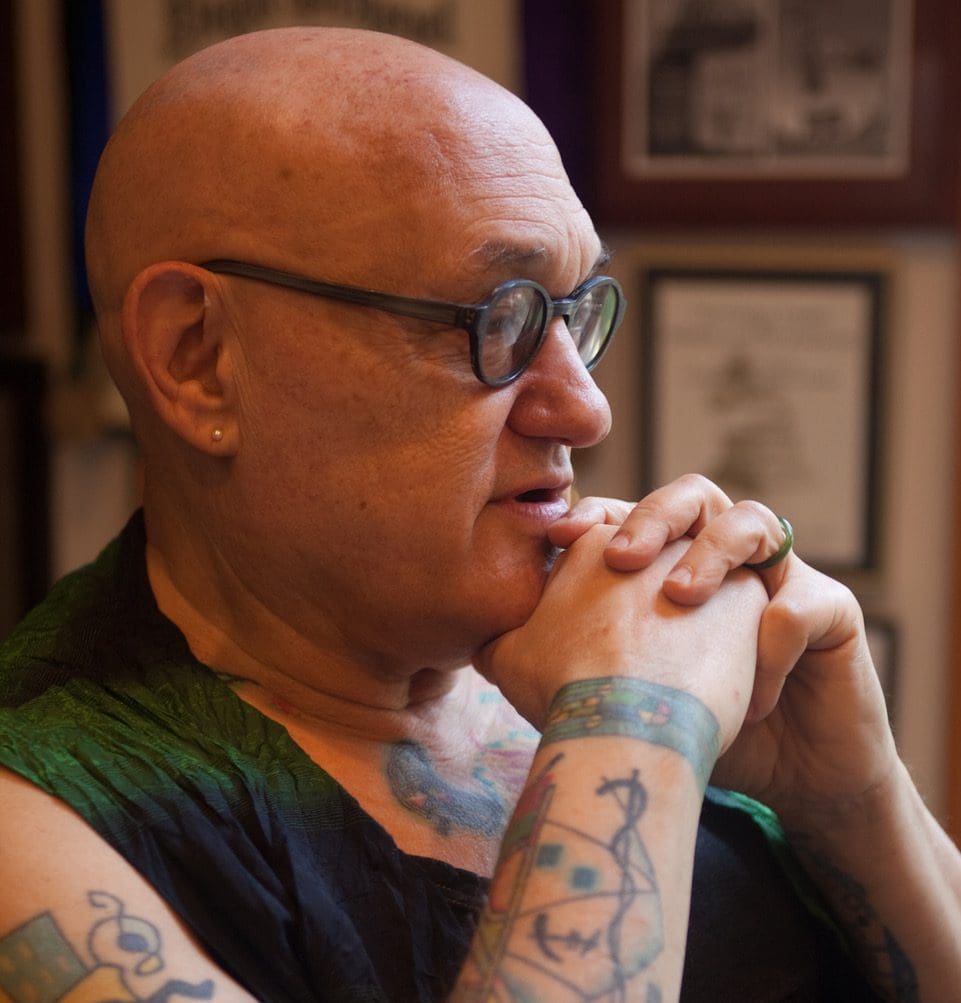 David Ritz, co-composer of "Sexual Healing," has written definitive biographies of Marvin Gaye and Aretha Franklin. He has ghost-written memoirs with, among others, Lenny Kravitz, Ray Charles, Willie Nelson, Smokey Robinson, Don Rickles, the Neville Brothers, Janet Jackson, Rick James, Kevin Garnett and Val Kilmer. His novels include "Blue Notes Under a Green Felt Hat." He's currently working with Snoop Dogg and Lil Wayne.
Taking online classes?
Watch this:
FREE Video Tutorial
(In English with Spanish Subtitles)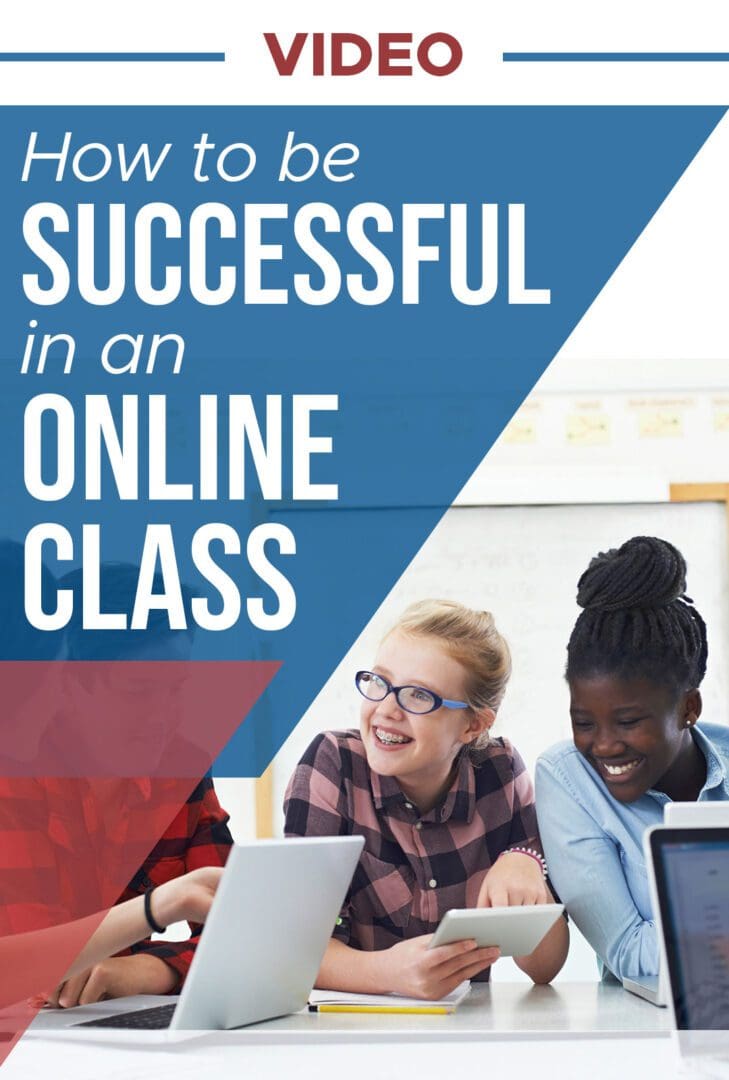 Submit your information to gain access to our FREE one-hour video tutorial.