Welcome! We're thrilled you're here.
We are a writing services company

We help people communicate through writing
Tutoring assistance on writing assignments

Coaching on admissions applications

Editing support on written documents

Classes to improve your writing and study skills
7 Reasons Why
Writing Skills Are Important
According to a Geiser and Studley (2001) study, writing is a core skill required in high school and college classes ranging from language arts to the sciences. A student's ability to write and, in particular, to compose an extended text, is one of the best predictors of success in course work during the first year of college.

Students who develop their writing skills in middle school and high school perform better in the classroom and on standardized tests, such as the SAT and ACT.

Writing is a valued skill in the workplace. Most professionals spend more than 50% of their time communicating in some written fashion, such as through emails, presentations, speeches, or memorandums.

Writing communicates your thought processes, professionalism, and credibility. Your ability to communicate effectively and clearly in writing is critical to your success in high school, college, and the workplace.
Employees who receive training on writing perform better on the job and are more loyal to an organization. Costly mistakes and missed opportunities decrease. Employee retention and productivity increase.

A highly trained workforce with an ability to communicate orally and in writing improves operational efficiency, creates a competitive advantage, and increases both financial and non-financial returns.

In today's highly connected, technological world, writing continues to be an increasingly important lifelong skill, enabling individuals to communicate and build relationships with people around the world.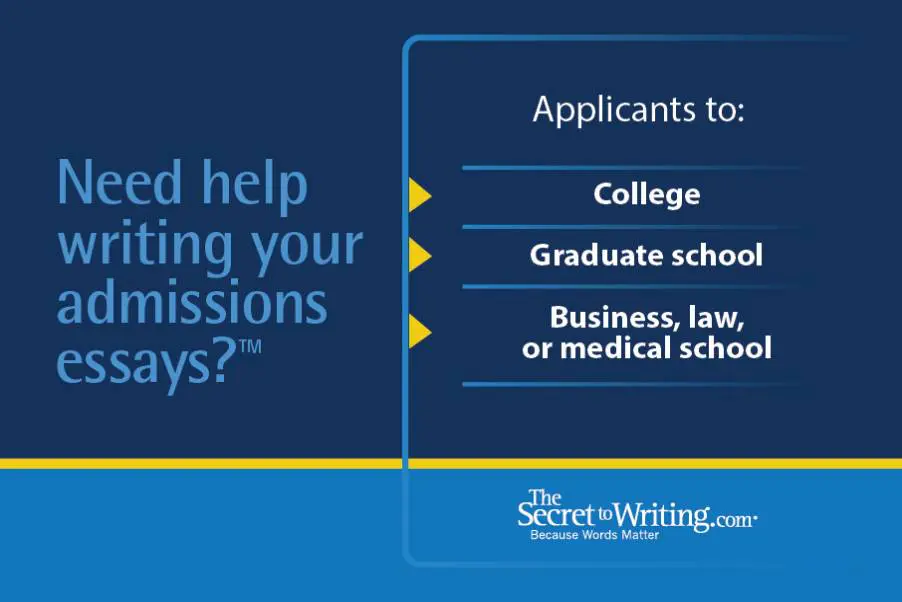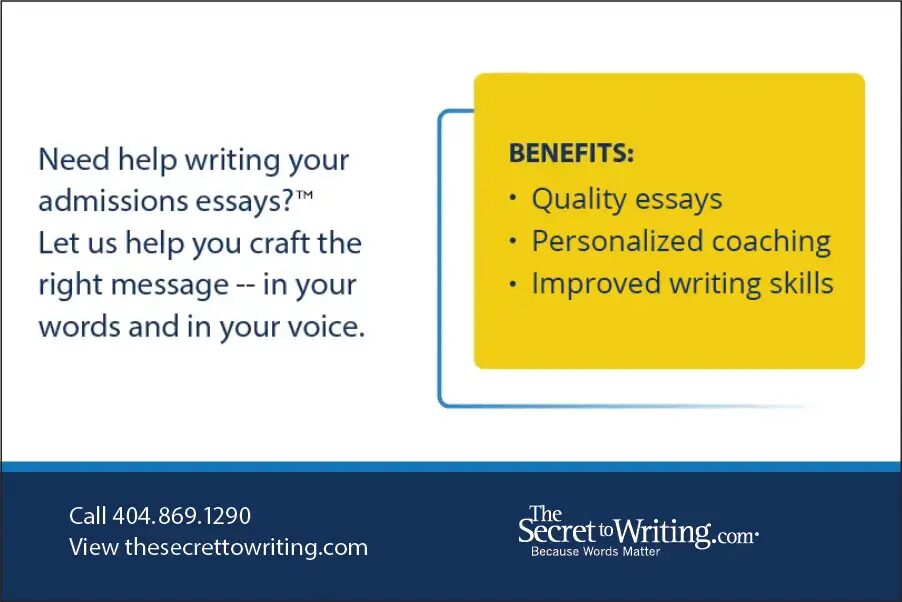 Get help now for the 2023-2024 application cycle. Additionally, register for our webinar presentations: "How to Write Winning College Admissions Essays & Scholarship Essays." Monday, October 9, 2023, 7-8:00 p.m. CDT and "How to Talk about Race in Your College Admissions Essays," Thursday, September 28, 2023, 7-8:00 p.m. CDT.
Upcoming Classes and Events
Early-bird registration rates may apply
On Tuesday, March 7, 2023, I made an approximate 5-minute presentation to Houston's mayor, Sylvester Turner, and the Houston City Council. My presentation was largely about my newly released book, The Secret to Writing: 10 Secrets to Effective Communication Through Writing; though, I also referenced my doctoral research and my professional work with The Secret…
We invite you to join the Expanding College Opportunity® Speaker Series
We invite you to join the Expanding College Opportunity® Speaker Series
Chat with an Author Speaker Series
National Bestselling Author
Sharing insights on book publishing and the craft of writing
Trice Hickman is a self-proclaimed Southern girl and award-winning, bestselling author of 10 fiction books. Trice's love of reading and the power that she recognized in the written word inspired her to become a writer. After receiving rejection letters from every agent and publisher that she submitted her work to, Trice was determined to bring her stories to life. She quit her day job, formed her own publishing company (Platinum Books) and published her first three novels to great success. Shortly thereafter, she landed a multi-book deal with Kensington (Dafina Books) where she is currently published. Trice is also the creator of Fabulous Southern Belle, a lifestyle blog that will relaunch in 2023.
Taking online classes?
Watch this:
FREE Video Tutorial
(In English with Spanish Subtitles)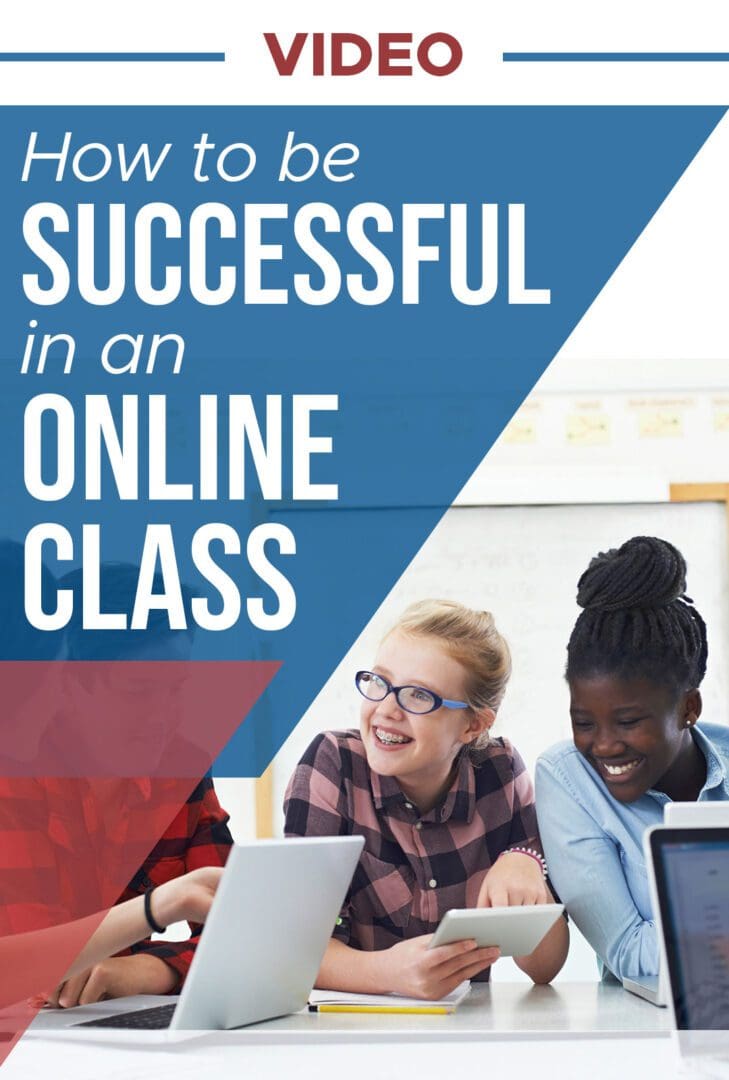 Submit your information to gain access to our FREE one-hour video tutorial.